Bolton Point Child Care Centre is a non profit 42 place long day care centre, operating in the local community since 1987. We care and educate children from 8 weeks to 6 years of age and operate Monday to Friday 48 weeks of the year Monday to Friday 7:30am – 5:30pm.
Being community based you can be assured that all funds raised stay within the centre. We aim to keep the fees at an affordable rate while also keeping our centre well maintained and resourced for families who attend the centre.
We pride ourselves on having small groups of children within each room which gives educators the opportunity to develop positive relationships with the children. This promotes opportunities for the children to develop more confidence and settle in quickly into their new environment. Throughout the day the children engage in mixed aged play which also provides them with time to spend with other siblings and friends in the centre.
Enrolment
We are happy to meet families at the centre and have a tour of the rooms and meet the staff and educators working at the centre
Curriculum
Our Curriculum is tailored to support and provide education for 0-6 years. Our program is based on The National The Early Years Learning Framework. Indoor and outdoor play opportunities are provided to the children daily
Pricing
Bolton Point Child Care Centre offers multiple pricing options, and with the Australian Government Child Care Subsidy, prices start from $18.18 per day, depending on the level of rebate.
Prior to commencing at the centre families are welcome to visit the centre and have a tour of the rooms and meet the staff and educators working at the centre.
We encourage and welcome any questions that will assist you in helping you decide on us for the development of your precious angels.
We are located at:
158 Bay Rd, Bolton Point NSW 2283, Australia
Bolton Point Child Care Centre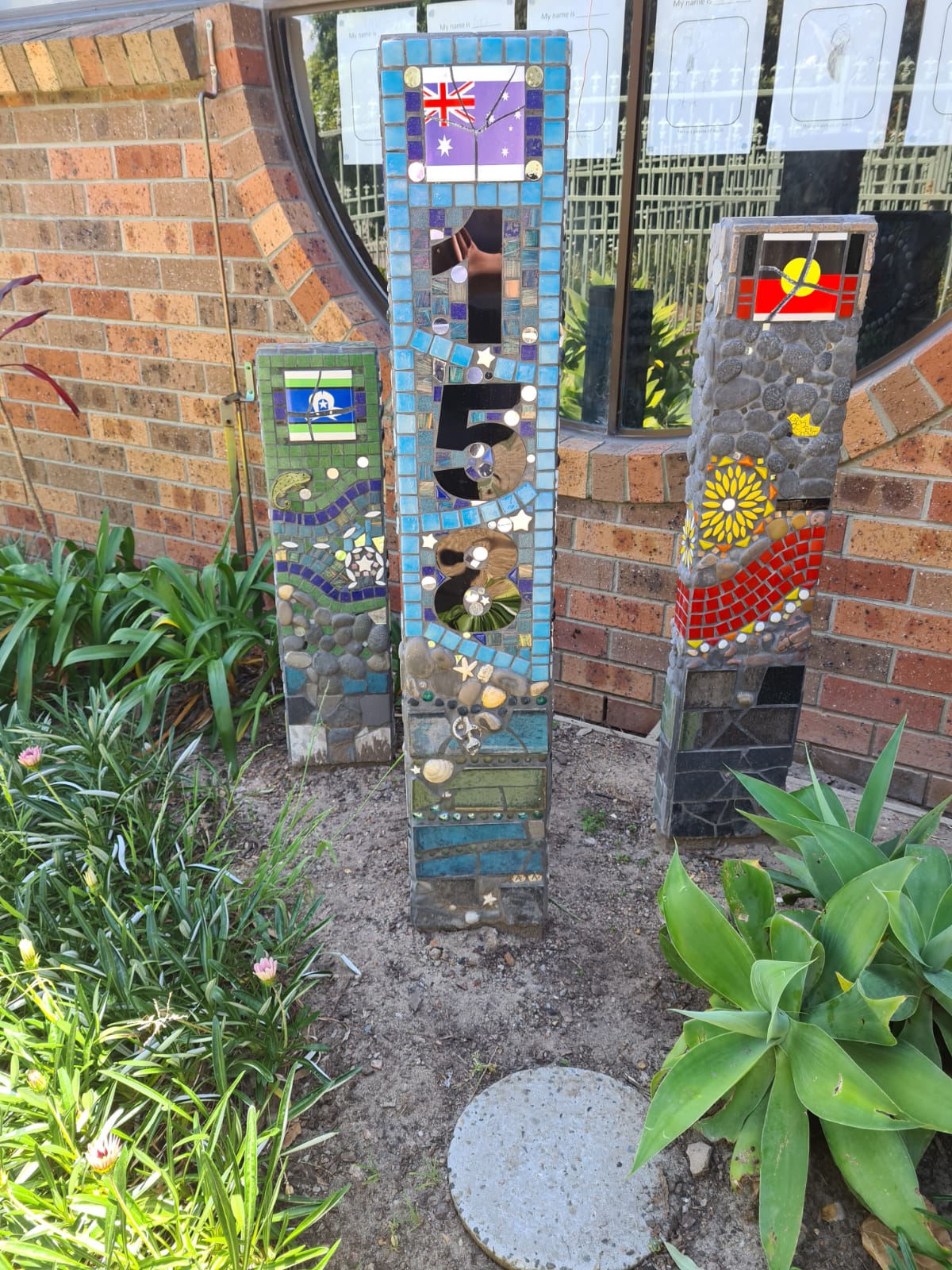 Our Pre-School. Our Family. Our Community
The centre is very family focused and each year we encourage parent participation with the centre. Each year we hold a number of family events at the centre including Mother's Day and Father's Day evenings and Grandparent week. 
We are a Small Centre within the community and cater for a capacity of 42 Children per day, which ensures your children receive the care and support that we know you appreciate. 
Curriculum
Bolton Point Child Care Centre offers a program based on The National "The Early Years Learning Framework".
We understand the importance of spontaneous experiences and intentional teaching so that children are able to value important life skills. These experiences include but are not limited to road safety, fire safety health and nutrition and stranger danger.
Each day families are able to see what their child has been involved in through photos they are able to view on the slide show. 
Belonging
Belonging acknowledges children's interdependence with others and the basis of relationships in defining identities. In early childhood, and throughout life, relationships are crucial to a sense of belonging
Being
Being recognises the significance of the here and now in children's lives. It is about the present and them knowing themselves, building and maintaining relationships with others, engaging with life's joys and complexities, and meeting challenges in everyday life.
Becoming
Children's identities, knowledge, understandings, capacities, skills and relationships change during childhood. They are shaped by many different events and circumstances. Becoming reflects this process of rapid and significant change that occurs in the early years as young children learn and grow. It emphasises learning to participate fully and actively in society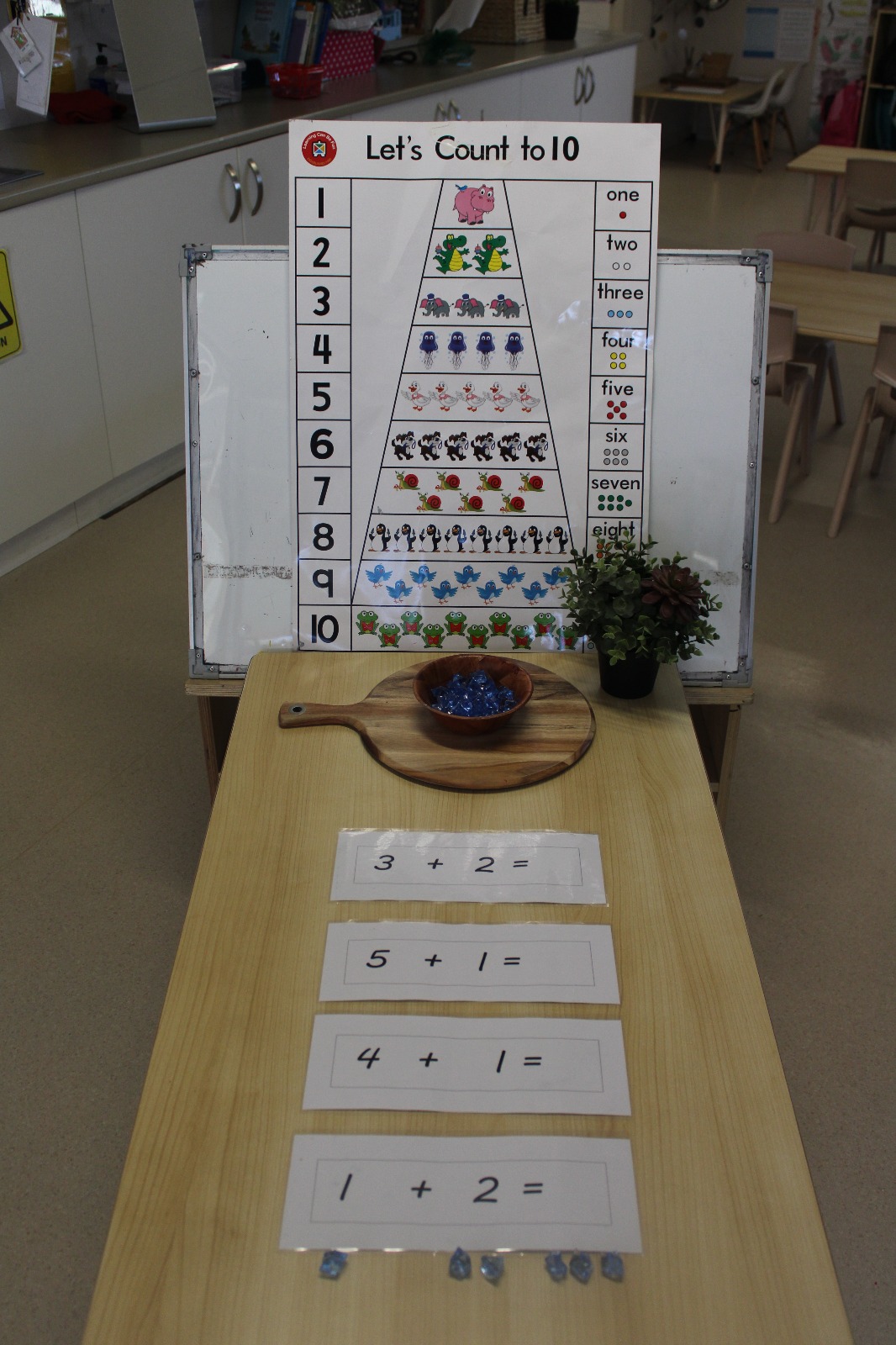 1. What is your availability?
Call us to find out what vacancies we have available. Sometime we may not have the days you need available immediately however we are happy to put your name on our waiting list and let you know when the day becomes available.
2. What is the orientation process?
We encourage you to come and look around our centre, meet our educators and gather some additional information as part of the orientation process at the centre.
You will collect enrolment forms along with an information book to complete prior to being enrolled at the centre.
3. How many rooms at the centre?
We have 3 rooms at our centre.
Cherubs Room 0-2 years of age 8 children each day.
Treasures Room 2-3 year olds with 10 children each day.
Preschool Room 3-5 year olds with 24 children each day.
4. How much do we charge?
Cost per day full fee is $104 however can be subsidies with child care subsidy reducing fees to as low as $18.18 per day (will double check that figure).
Families will need to pay an enrolment fee of $80 and $200 security bond prior to commencing care.
What Our Families are Saying
Bolton Point Child Care Centre is an exceptional Centre that has enriched my childrens lives. My kids LOVE it!!! The thoughtful, kind and caring staff have built amazing bonds with my girls. Not only have they taught my children the educational staples but life skills such as food and nutrition, coping strategies, culteral awareness and community bonds though exclusions, play, craft, dance and professional performances e.g. yoga, fishing, cooking from their vegi garden, outings with the local residence at the nursing home and making care packages for soliders serving overseas. I could not recommend this centre enough! One greatful Mamma.
Talia Bissett (Google Review)
Bolton Point Child Care Centre has brought so much to my daughters little life. They are amazing educators and a staple in the Bolton Point community. My daughter has grown to have a strong sense of community and friendship because of the constant work that her educators put in. I know that she is always in good hands, fed nutritious meals and learning the basics and beyond. Cultural knowledge is something I regard highly in education and BPCCC does this in spades. Their use of Indigenous perspectives in everyday activities is truly heart warming. Thank you to all staff and committee members for doing what's best for our children!
Sarah Devries (Google Review)
Fantastic centre that provides a warm and nurturing environment. The educators are all kind, caring and passionate. My kids love the large outdoor area and the variety of activities and games each day. I would definitely recommend this centre.
Amanda-Leah Taylor (Google Review)
I've been lucky enough to been involved with this BPCCC for over 10 years and It is the most amazing centre with incredible and passionate Educators and staff. The centre is welcoming and the Educators take care and love the children like they are their own. The centre maybe small but it's homely, nurturing, inclusive and WONDERFUL!!!
Kelly Talbot (Google Review)
The BEST childcare centre in the area! The staff really care about our children, they feel like family.
The playground is amazing! And while children across different age groups spend time outside together, they also have time outside with just their own age group.
Did I Mention the staff? Tell them what your child is interested in and they actually follow it up!!! As well as taking the children on local walking excursions, there are special visitors to the centre (magician, reptileman etc).
AND they provide healthy food. AND nappies. AND are still reasonably priced!
CANNOT RECOMMEND ENOUGH
Jenni Hartley (Google Review)
Acknowledgement of Country
Bolton Point Child Care Centre wishes to acknowledge the Traditional Custodians of the lands where we operate and thrive within our community.
We celebrate the diversity of Aboriginal peoples and their ongoing cultures and connections to the lands and waters of NSW.
We pay our respects to Elders past, present and emerging and acknowledge the Aboriginal and Torres Strait Islander people that actively contribute to our community in making a brighter future for our children.